Create, View and Edit PDFs In 2021
Our picks for some great PDF readers for your iPhone and iPad.
Portable Document Format or PDF, is one of the most widely used file formats today. A majority of eBooks online exist in PDF format, and businesses also prefer their documents in this file format.
The reason why PDF format has excelled as compared to other file formats is the fact that it is compatible with different platforms. A document in pdf format is often viewed as it is intended as formatting remains intact.
With such fond demand for pdf documents, pdf reader apps have become a necessity in smartphones, especially iPhones and iPads, which are popularly used for business purposes and reading content.
Many people use an iPad for reading eBooks. You would need a pdf reader app to view, annotate, and edit your pdf documents. The real problem arises when you have to choose the best pdf reader for iPad and iPhone from the vast range of options available in the App Store.
Here, we have amassed a list of 5 best pdf reader apps for iPad and iPhone along with their important features, so that you can easily choose the best app for yourself.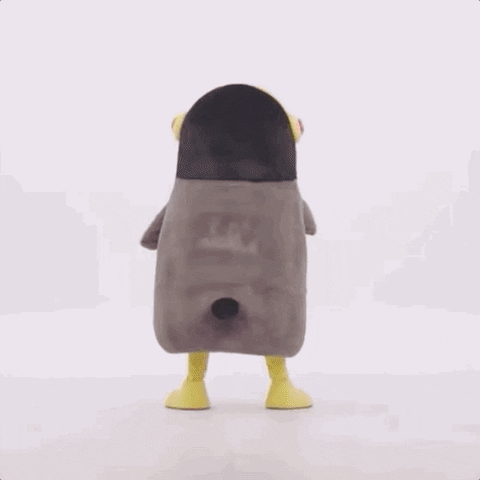 5 Best PDF Apps for iPhone and iPad (2020)
PDF All
Adobe Acrobat Reader
Foxit PDF Reader
PDFElement
iBooks
1. PDF All – Best PDF Creator for Business Applications
PDF All is a useful app to create, edit, read and share PDF files. You want a free PDF reader? Try PDF All.
Features of PDF All:
1.PDF Creator:
PDF All helps to create new PDF files from Photos, Web, Scan documents then share via Email, Dropbox, iCloud, Dropbox, Google Drive, iBooks. Quickly use PDF All app to insert all category files.
Specially, you can apply Grid layout with multiple photos in one page. You can also fill the text, photo and description of the PDF page.
2. PDF Tools:
Quickly access PDFs shared for viewing or signing (add signature).
Merge Multiple PDF files.
Split PDF.
Arrange the PDF page as you want.
Fill text, photo to the PDF file.
Set Password for PDFs.
Remove Password from PDFs.
Delete page.
3. PDF Reader
Quickly open and view PDF documents.
Search, scroll, and zoom in and out.
4. Sync and Share
Connect to your iCloud Drive, Google Drive account to access files across devices.
Support Sync/Share to all Cloud Storage: iCloud Drive, OneDrive, Google Drive, Dropbox, Box…
Share via other apps: WhatsApp, Messenger…
Share via Email.
5. PDF Annotation:
Take annotation/ note in PDF page.
Draw everything in PDF page as you want.
2. Adobe Acrobat Reader – Overall Best PDF Reader For iPhone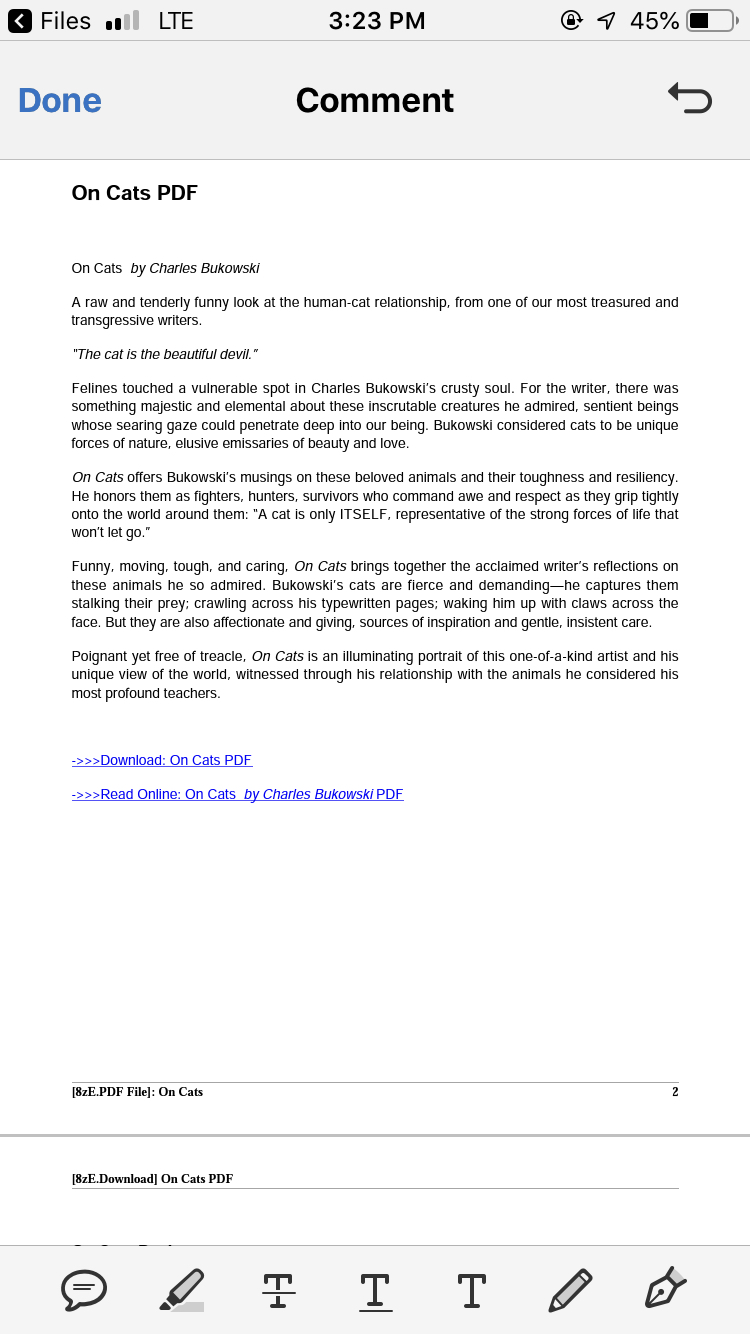 Adobe Acrobat Reader is one of the most popular pdf readers available for different platforms. In fact, Adobe developed the PDF format in the year 1993. With this app, you can read and annotate files on your iPhone and iPad. Multiple PDF file formats such as password-protected PDFs, PDF portfolios, and fillable forms can be opened with the reader. However, you cannot edit the text of the PDF.
Features of Adobe Acrobat Reader
You can annotate and highlight the text on PDFs with the help of drawing tools and sticky notes.
Options are available for a single page or continuous page scrolling to choose from according to your convenience.
You can open files from your device as well as from various cloud services, including Adobe Document Cloud and Dropbox.
An inbuilt scanner in the app helps you turn anything into a pdf. You can scan a whiteboard, receipts, forms, etc.
Adobe Acrobat Reader is perfect for those who want to view and perform basic annotations on a pdf document. Its desktop app is powerful and carries the functionalities of an advanced reader. You can download Adobe reader app to view all types of PDFs on your iPhone and iPad.
3. Foxit PDF Reader – Best PDF Reader for Business Applications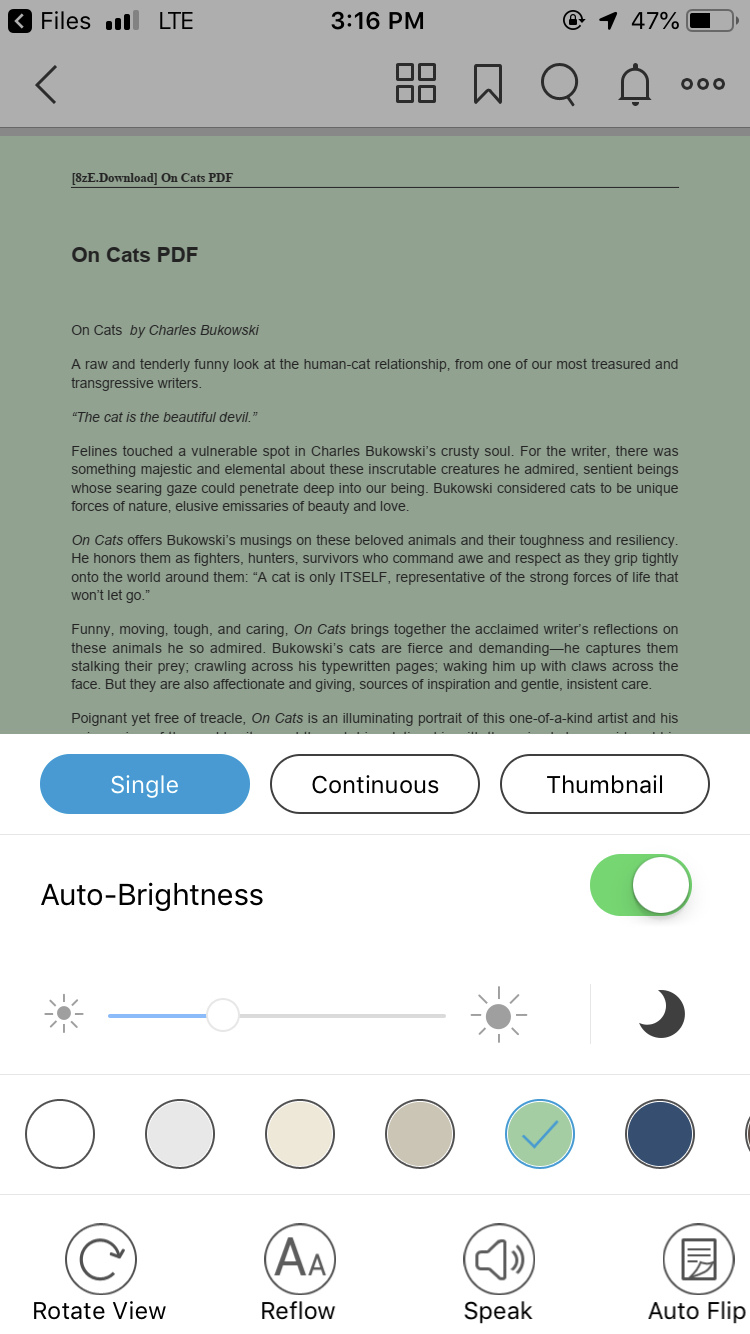 If any pdf reader application for iPhone that can compete directly with Adobe Acrobat Reader, then it has to be Foxit PDF reader. It's much more than just a PDF reader. Apart from incorporating basic functionalities of a reader, Foxit also has additional features, including split view, slide over, and document scanning. The free version of the application has limited features, including viewing PDFs, adding comments, highlighting text, etc.
Features of Foxit PDF Reader
Different viewing options include a single page, continuous, and thumbnail.
You can stamp and sign a PDF document with Foxit PDF reader.
Documents can be read out loud with the 'Speak' feature.
Passwords can be set to encrypt documents.
Foxit PDF reader supports Connected PDF, which is a PDF document management technique.
Foxit PDF reader for iPhone is an easy-to-use application with excellent features and advanced editing features. It is a business-oriented pdf viewer rather than just an eBook reader.
4. PDFelement – Complete PDF Reader App with Cross-Platform Syncing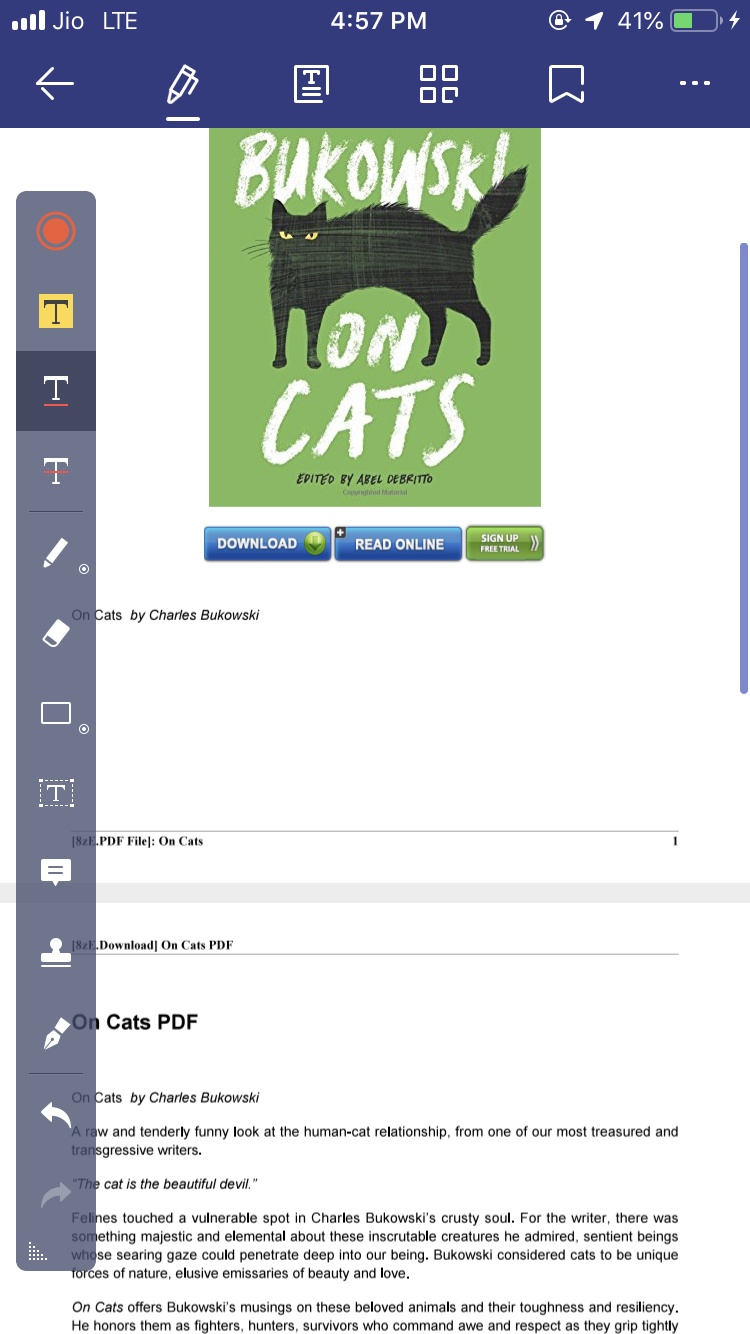 PDFelement is a pdf reader app designed to boost your productivity with its features. The all-in-one app allows you to read, edit, annotate, convert, and sign PDF files in a convenient manner. PDFs can be accessed from iCloud Drive, Dropbox, Google Drive, OneDrive, and Box.
Features of PDFelement
Documents can be synced across devices running on different operating systems, including Windows, iOS, macOS, and Android.
The font recognition feature of the app allows you to edit PDFs without creating a mess.
You can add text, stamps, freehand drawing, highlight and underline text, etc.
PDFs can be converted into different formats, including Word, Excel, PPT, HTML, and RTF.
With an inbuilt scanner, you can convert any document into pdf.
PDFelement is one of the best free pdf reader apps with advanced features. You can sign in with your Wonder share ID to unlock the premium features of the app, which does not cost a penny. The pdf software offers a better reading experience if you are an avid reader.
5. iBooks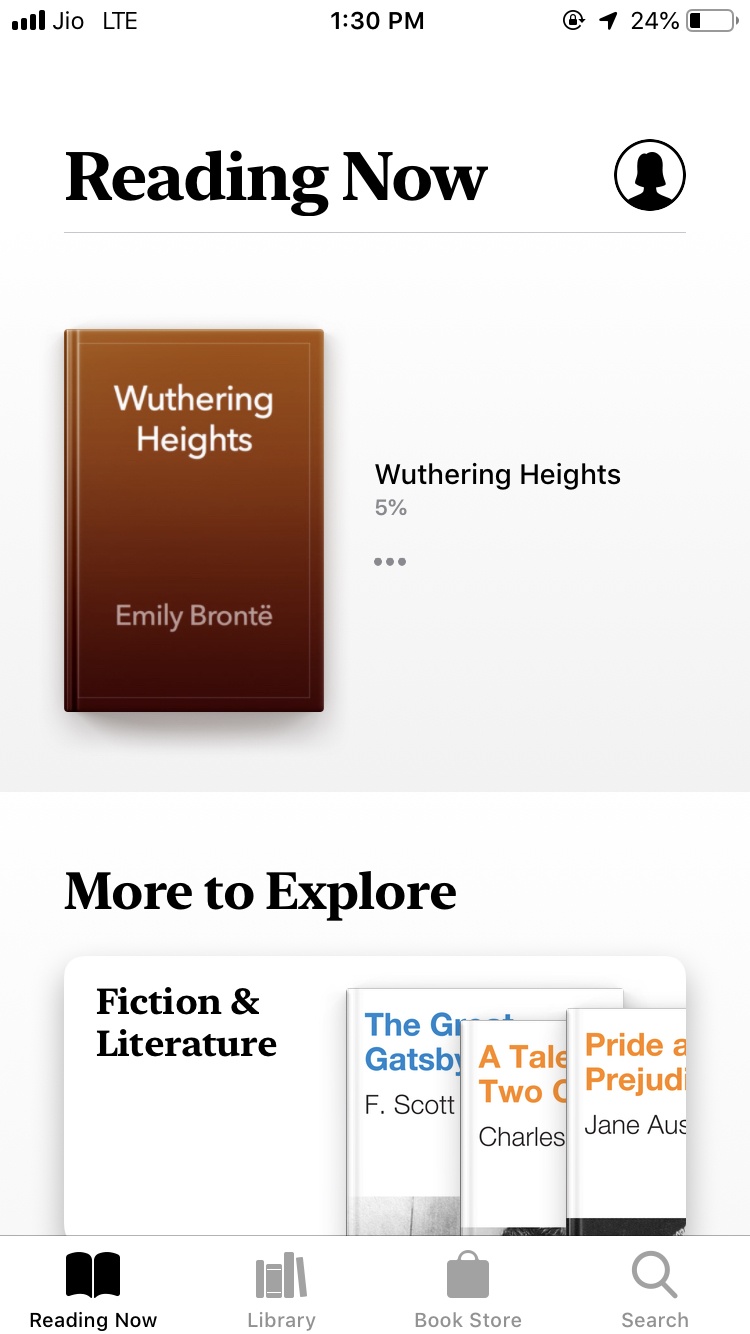 iBooks is the native pdf reader app in iPhone and iPad. In iOS 12, Apple has revamped iBooks and has named it Books. iBooks supports PDF and EPUB formats. You can sync books across devices using iTunes. It is a simple pdf reader app with no fancy features.
Features of iBooks
You can download a wide variety of paid books from the iBooks Store.
Using iBooks pdf reader for iPhone, you can add bookmarks, notes and highlight the text in the pdf you are reading.
An auto-night theme to make reading easy during night time.
PDFs can be easily printed using Air Print.
It could be a good option if you are looking forward to reading eBooks on your device. The revamped version is yet to release, and it might have some interesting features.
Which app you think is the best? Share with us!